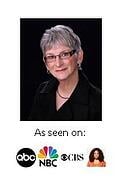 If you had a New Year's Eve party and you have some leftover vodka, the Cleaner Guy (Jeffrey Jones, Peggy's son) has a great idea for its use. When he's not focused on house cleaning and making non-toxic cleaning products, he practices law. Please pay close attention to this lawyer when he tells you how to disinfect using vodka as a cleaning agent.


Enjoy the video.

Use the collective momentum generated this time of year to get organized. I recommend the Slob Sister's De-junking Video and the 3x5 index card system used by millions over the 41 years of its existence.
For the Cleaner Guy recipes click on his t-shirt.


Love,
Pam