This is the last of the series of 21 cleaning videos brought to you by The Cleaner Guy. I'd like to thankJeffrey Jones, my beloved nephew, for taking his valuable time to help me help you.
He really didn't have a lot to say in this video, but be sure to watch its thought provoking message.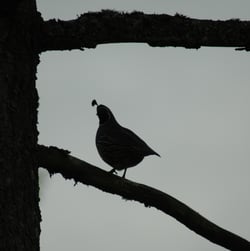 I'm delighted so many of you have been enjoying The Cleaner Guy series. If you'd like to watch the Cleaner Guy dust, just click on the quail.
Love,
Pam
P.S. If you're interested in getting organized just enough to please you, just click on the flag.