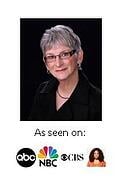 Peggy Jones's son Jeffrey Jones is The Cleaner Guy. He's a very busy attorney who took his valuable time to help me help you. In this video he shares how to make your own laundry detergent. In this video, it was a little difficult to keep The Cleaner Guy from adlibbing. Finally I just decided to let him go and say whatever he wanted.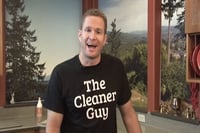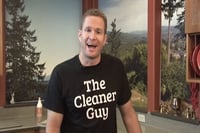 If you'd like the Make Your Own Safe Cleaning Products recipes just tap on The Cleaner Guy's t-shirt.
Love,

P.S. We have a few audio book CD sets left of "The Mouth Trap: the butt stops here!" and when
when they're gone we won't be producing anymore of them. Just click on the cover and scroll down to audio CD sets.