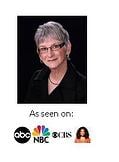 Do you like the taste of marinated meats? Since I've been living in the low-carb world, I've been marinating a lot. My low-carb physician is the one who suggested it. As the years have passed, I came up with the idea of using the pickle juice from my favorite pickles. If I like the pickle, why not put that flavor into chicken, pork or fish?
So I always save my pickle juices and use them on the meat of the day. Since I love Bubbies Dill Pickles, I love the brine and it's especially delicious for chicken. This cooking video will show you exactly what I do.
Bubbies BBQ Chicken
Two chicken breasts marinated 24 hours in Bubbies Dill Pickle juice
One pint of Buitoni Pesto with Basil and Olive Oil
Six cloves of garlic pressed
3/4 cup grated parmesan cheese
Salt and pepper to taste
Lawry's Seasoned Salt
Lightly sprinkle chicken breasts with Lawry's Seasoned Salt and salt and pepper to taste. Place on hot grill (off coals) until half cooked (about ten minutes). Mix crushed garlic with one half the container of pesto and smear onto chicken breasts. Sprinkle parmesan cheese over pesto and finish cooking (about another ten minutes).
Eat.
Please let me know if YOU get rave reviews for this delicious recipe.
Love,

P.S. Wanna dump sugar from your diet? Wanna start losing weight and keeping it off forever. In The Mouth Trap: the butt stops here! I show you how to change your thinking to accomplish that. This book is perfect for people who have tried to lose weigtht but just can't seem to do it.