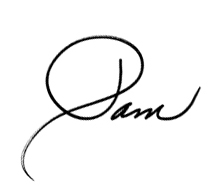 This spring I decided to feed the birds peanuts. I put a big pile of nuts on our deck and they sat there unnoticed for days! When I thought about it, I realized I hadn't seen the birds that love peanuts (the Steller's Jays) for quite awhile and wondered if they'd been off on a winter vacation in Hawaii.
Then a couple of weeks ago we had the Craig's (our neighbors) over for lunch and my conversation with Shay went something like this:
Me in a rather confrontational tone (Shay knew I was playing with her), "Are you, by any chance, feeding MY birds?"
Shay, "Uh, which ones?"
Me, "The Steller's."
Shay, "Well, uh, yeah."
Me, "What are you feeding them?"
"Peanuts."
"What time?"
"About 8:00 in the morning."
"So that's where they are! They're going over to your house and filling up on your nuts and they're not coming here. Do you call 'em?"
"Yeah, I whistle, do you?"
"No I can't whistle, but I use a shrill, very high-pitched voice and say, 'Come on birdies!'"
"Yeah, we've heard you."