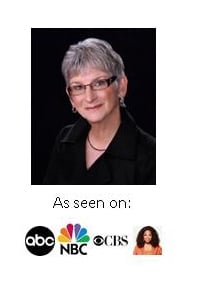 Are there people in your life whom you have not forgiven? Do you think you'd be happier if you could forgive them?
Nelson Mandela said, "Resentment is like drinking poison and then hoping it will kill your enemies."
Would you like to read about a simple approach to forgiveness that has worked for many, who tried it? To find real peace and joy in our lives, we need to forgive those who have hurt us. I shared this timeline in a blog many years ago and if you truly want the freedom that comes with forgiveness, this approach could help.
February 17:
I got an email from a woman who said her teacher (spiritual) asked the students to bring a clear plastic sack of potatoes to class, with each potato representing someone they hadn't forgiven in life. In class they were asked to write the name of each person they had not forgiven on each potato. Some of the bags were quite heavy.
They were asked to carry their bag with them everywhere, putting it beside their bed at night, on the car seat when driving, next to their desk at work until they could forgive the people the potatoes represented.

The woman wrote, "The hassle of lugging my bag of unforgiven people around, made it clear, what a weight I was carrying spiritually, and how I had to pay attention to it all the time to not forget, leaving it in embarrassing places."
Is there anything yuckier than a rotten potato? You know that saying, "one rotten apple spoils the barrel"? Well give me a rotten apple any day! One rotten potato smells way worse than a garage of rotten apples. One potato would affect the whole bag, but that usually doesn't happen because of the smell! I don't think I could let a whole bag of potatoes rot, because the stench of one is enough of a call to action.