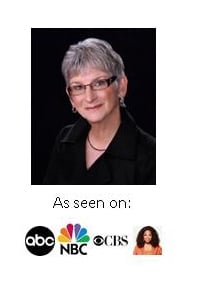 4 Ways Not to Be Late
Do you have a reputation for being late? Have you ever thought that punctuality could be fun? If not, maybe that's why you're always late! Punctuality is a habit. I was always late until I realized that punctuality is part of gracious living and then I found out it's actually fun to get there early! There's just too much stress in being late but you already know that. The good news is, tardiness is an easy habit to fix! Here are 4 ways not to be late.
1. The Victoria Secret Technique
Have you ever had a super bra? Victoria Secret has an amazing one. It literally takes all the fat from under your arms, and I think some of it from your back and pulls the excess fat into its cups! Voila, whatever cup-size you are, they get overloaded and you've got cleavage! What does this have to do with being punctual? Well, time is like fat. We all have some and like Victoria Secret we can manipulate it to our advantage.
Here's how it works. Say you make a dental appointment for 3:00; put it on your calendar for 2:00 (be sure to write what it's for). By the time the appointment rolls around, of course you'll have forgotten your "Victoria Secret" and you'll get to the appointment at the average time you run late (you do have an average) so say around 2:14.
The Victoria Secret Technique has just given you several gifts, including 46 minutes. First, you get the exhilaration of being early! If you're always late you just don't know what it feels like to be early! Second, in order to follow through with this gift from the secret, you need to have a BUT bag (BUT stands for Back Up Tasks). So, in that 46 minutes, you'll have time to take care of tasks you've put in the bag to do while you wait. Your cup over-floweth with time!
Punctuality is showing high esteem for other people and their time.
The Victoria Secret Technique will help you fix your relationship with time and improve your relationships with those you've caused to wait for you. After all, punctuality is showing high esteem for other people and their time.
Contents of my BUT Bag
1.Small note pad and pen for writing down brilliant ideas Nelly (my inner child) or I come up with
2. Needle and thread (white, black and beige), scissors and items to mend or hand stitch as they present themselves
3. Thank You Notes/envelopes/stamps
4. Inspirational book
5. Manicure kit
6. Dental floss
7. Magnifying mirror and tweezers
8.Cell phone (has addresses in it)
9. Back up projects
2. The Cheap Ugly Watch Trick