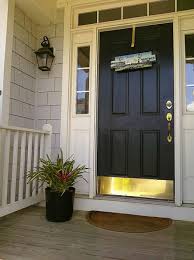 Pretend to be a guest at your own home
Usually when we think of spring cleaning we think of getting out the buckets, brushes, rags and cleaners and cleaning the inside of the house. If you want to learn more about that, Google it. My blog this week is about sprucing up the place just before you go inside your home. You'll have to go outside for this spring cleaning.
Your entryway is the gateway to your domestic life. It gives guests their first impression of your home life and quite frankly a little peek into who you are. After your guest rings the doorbell there's "wait time," and it's a rather private period of scrutiny and judging for him or her. Here are my 8 tips for spring cleaning your entryway.