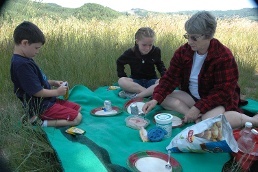 As a parent, one thing I always tried to do when my kids were young was to create a sense of wonder and magic in their lives. I rarely heard them say, "I'm bored!"
Summer is the perfect season to make fun childhood memories. My mom was a master at creating memories for my sister and me. Thinking about why my summers as a kid were so special, I have renewed admiration for what my mother put into planning our summers.
She was a BOP (Born Organized Person). She always had a daily agenda for the summer months and it included household chores first and then fun. Attention moms, use fun activities you plan as a reward for getting the mundane household responsibilities accomplished every day.