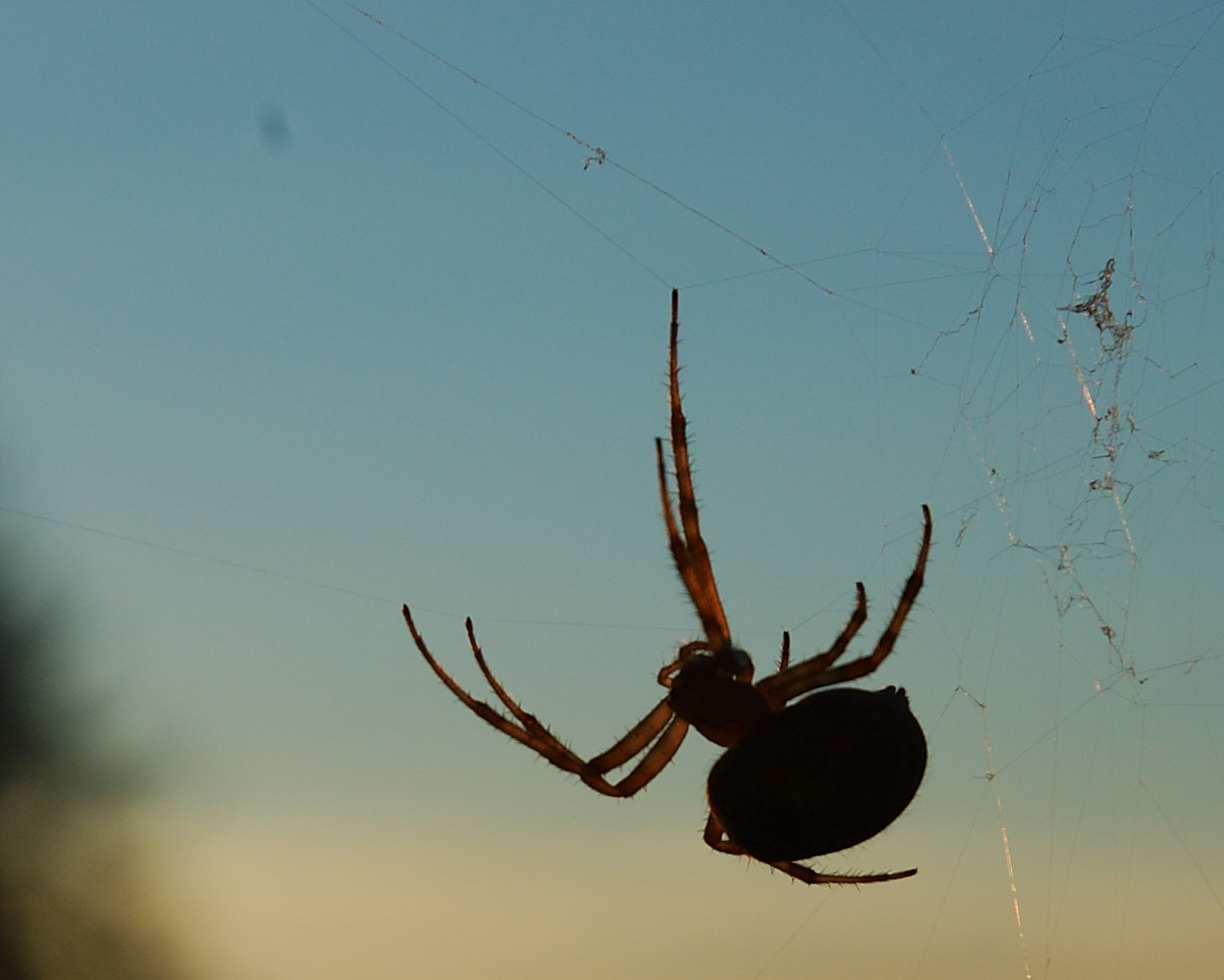 There Are No Disorganized Spiders
I was watching what I call a "fall" spider make its web on our deck and I wondered if it were a boy or a girl. I guess I could Google which one does that work, but that's not really the point of my essay today. What really got Nelly (my inner child) and me thinking about was; are there any disorganized spiders? As I watched this busy spider making this masterpiece in silk, as if she'd (I'm going to assume it was a girl) thoroughly studied some manual on some website about web making, I thought back to see if I could ever remember seeing a rectangular web filled with heart-shaped lines or triangular webs with crosses all around or webs in rainbow colors shaped like wedding cakes? I couldn't, and a God breeze swept over me with the realization that within that busy little girl was genius! I also had to conclude there are no disorganized spiders. (I don't think they have as much fun as we do.)
First, this spider had to start with a plan passed down from generation to generation. If she didn't, her web would be different and every "fall" spider web is constructed from the same blue print. I Googled, "How do spiders make a web?" (Sometimes I'm embarrassed to ask Google questions, thinking it might be a stupid question. I'm always happy when I see that others before me have wondered the same "stupid" things. I'll tell you in a minute what I found out.) Second, she had to follow that plan. What a fresh idea! Start with a tried and true plan and follow it! Buy a calendar and a watch and use them. Mind the flight plan if you follow Flylady.
The spider (and you) have choices to make
Google told me the spider does have conscious choices to make when she's making her web.