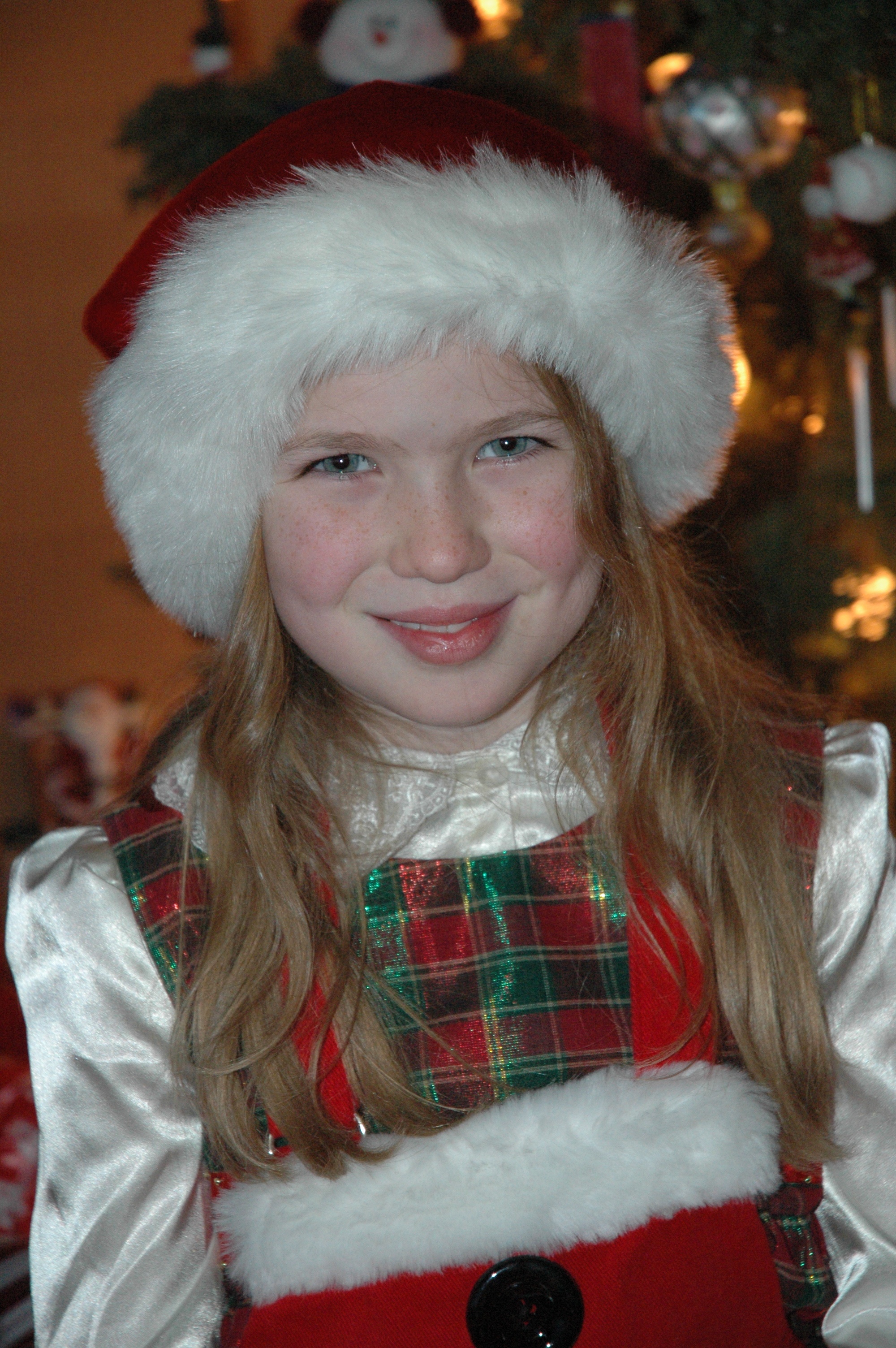 The holiday season is notorious for inciting panic in women and if they don't know how to deal with that shoulder-burdening aspect of this time of year, they're destined to miss what the holidays are really all about…PEACE, JOY, HARMONY. We need free time to re-charge.
Last year at this time I appeared on a local television talk show in Portland, Oregon, to talk about the free day I have in my weekly plan. To bring up this topic, this time of year when most women who work outside their homes can barely find a free hour let alone a free day each week, seemed absurd!
If you'd like to watch that segment, just click on my little Christmas girl. She's my granddaughter Brooklyn who is now a freshman at Berkeley.