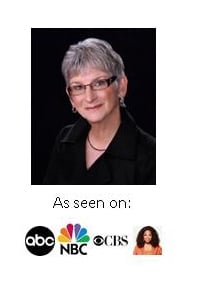 5 Decluttering Questions!
Imagine this: You fill a big suitcase (the one that always weighs more like 55 pounds when you check it at the airport) and, while it's still summer, you cram it with all the fall and winter clothes you didn't wear last year. Probably many of the garments haven't been worn in several years. If you haven't worn a garment in the last year, what makes you think a year from now you will?
If you did this, you'd lose 55 pounds of clothing that was otherwise clogging your closet and if the suitcase is an old one that's probably seen its last flight, you could drop the whole, thing off at Goodwill, You'll feel 55 pounds lighter spiritually! Clutter is the biggest destroyer of peace and decluttering closets, cupboards and drawers brings a peace that money can't buy!