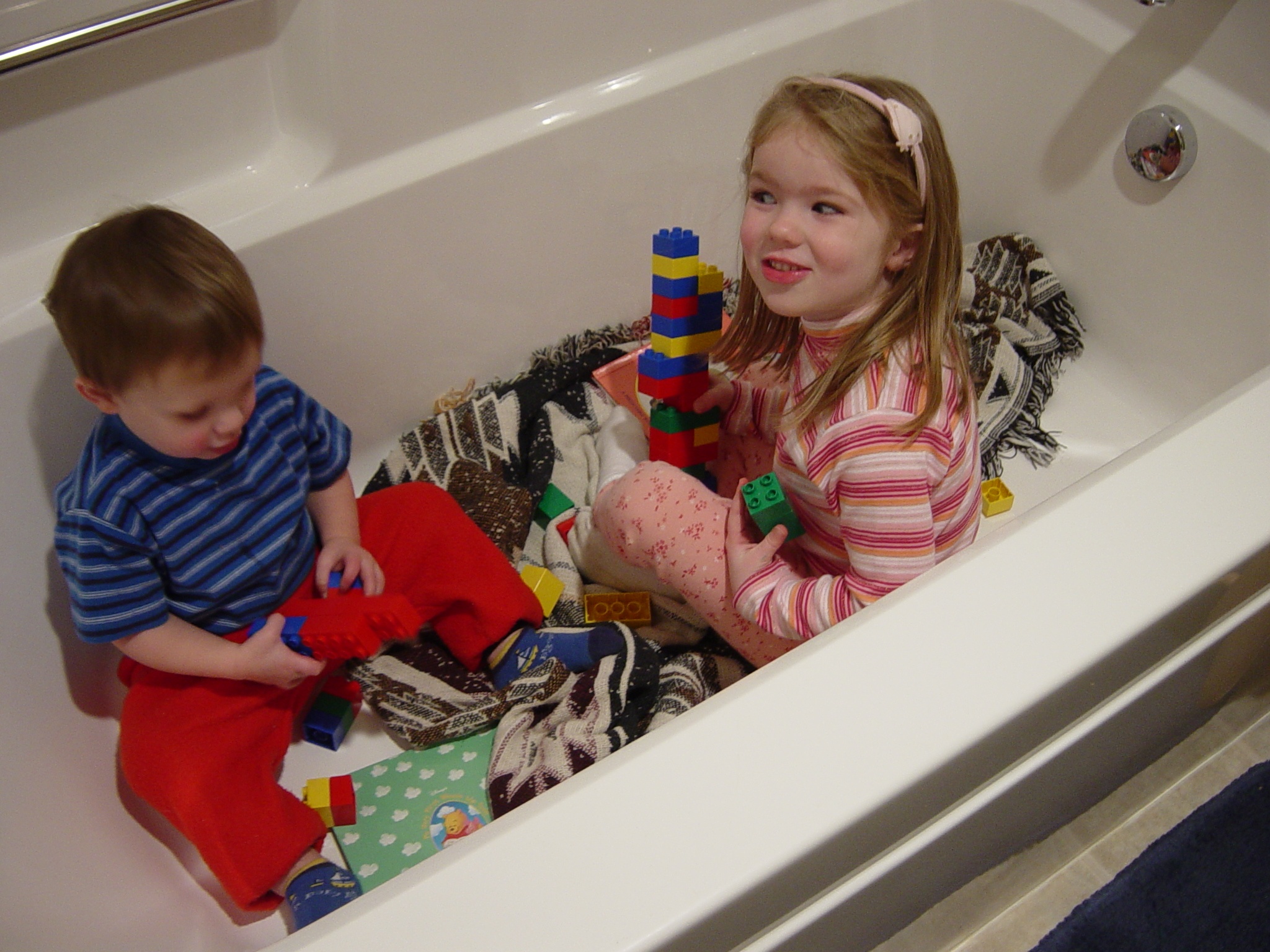 A few years ago my son Michael and his wife Meredith were invited by the FOX network to go to the Super Bowl and Terry and I were invited to babysit the two grandchildren Jack age eight and Brooklyn age eleven. I have such fun with these two! (They're probably 2 and 5 in this photo of them taking a "dry" bath.).
The first night we were with them, when it was bedtime they both wanted me to tell them a bedtime story. Since they slept in separate rooms I sat in the hallway with the light on so they could both see me if they sat up and it was easy for them to hear me. I love to make up bedtime stories because I never know what I'm going to say myself. I guess I should say Nelly (my inner child) loves to hear
my stories or maybe she's the one who makes them up? Whatever, I love to do it.
Here's the story:
Rabbit Ears, Elephants, and Donkeys