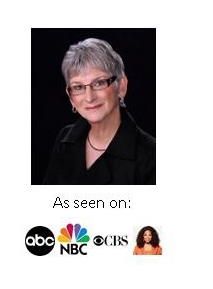 If you've spent a lot of time reading about de-junking, de-cluttering, streamlining and simplifying and the information hasn't helped you with your issue of having too much stuff, maybe considering this will help. Having too much stuff is a good thing! Think about it. All of your stuff, your books, furniture, jewelry household utensils, food, clothes, and on-and-on are answers to your desires. Even the stuff you inherited or someone gave you; represents the answers to your desires. "Ask and it shall be given."
It's likely you are financially better off than your parents and maybe if you experienced poverty in your childhood you've had a stronger desire to have nice things, than someone who always has had them.
In the 80s, Peggy and I helped 100s of women streamline their homes through Project CHAOS (Can't Have Anyone Over Syndrome). Many were women who had parents who lived through the Depression in the 1930s. Our mom was one who remembered that Depression and while she was always organized and never had too much stuff, she wanted to have nice things and spent her life continually improving our home and its contents.