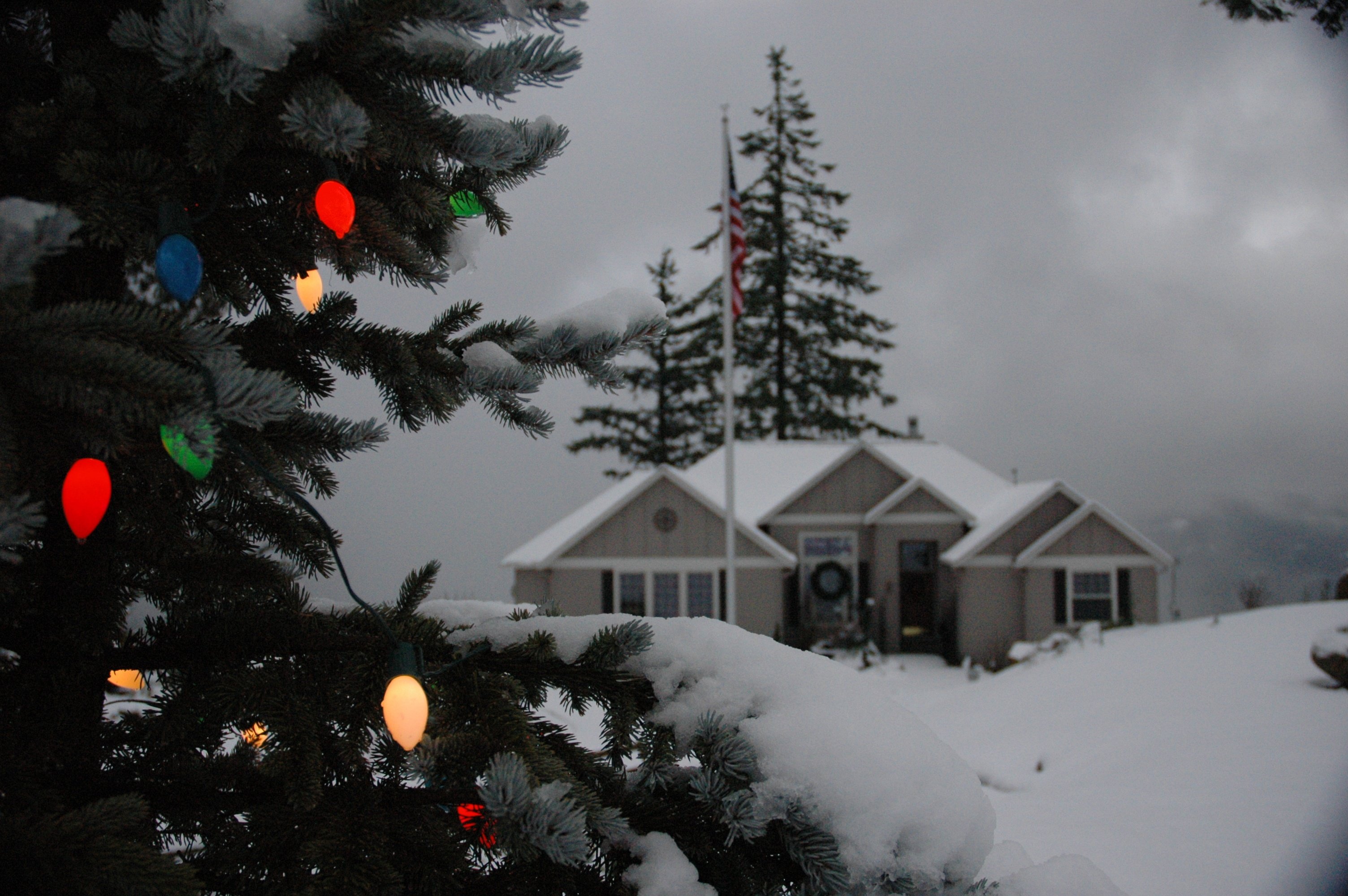 I'm bursting to tell you about our New Year's Eve Party because it was THE MOST FANTASTIC party I've ever thrown or attended! It was rather spur-of-the-moment, but you SHEs (Sidetracked Home Executives) know the beauty of "the spur."
The way it worked out, all our kids and grandkids were able to attend! So many of our friends all over the US joined us, I don't have a count!
After being so sick most of December and then rallying right before Christmas, by New Year's Eve our home could have been used for a set on a Hallmark Christmas movie, it was so festive. Our tree was to the ceiling, dripping in diamond, emerald and ruby lights and my dress! Well! Red silk, floor-length with a slit just to my knee, tightly fitting, showing off my very slim body (caused by my thyroid condition). I looked stunning!
We had a string ensemble from the Oregon Symphony playing a long list of my favorite holiday songs, a scrumptious buffet, with lobster and a baron of beef catered by a company in Portland, Oregon that had escaped the riots and was thriving. All our guests were told it was black tie, so the place was humming with tuxedos and beautiful gowns. I declared the party a "no mask" affair so we could see what our guest's mouths were doing; something that's been missing for a couple of years.