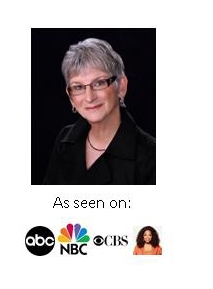 My book The Joy of Being Disorganized is the first book I've written that makes a great gift!
I believe there are 10 SHEs (Sidetracked Home Executive) to every BO (Born Organized) and I wrote this book to celebrate our SHEness!
There's a modified 3x5 get organized system in it that'll really help you get help from your family. Here's what Allison, a successful banker, had to say:
Dear Pam,
Thank you for writing The Joy of Being Disorganized. I'm a successful banker and am organized at work, because there are systems in place and I handle my staff with understanding, patience and support. But my home has been another story. Somehow, I let my disorganization at home undermine my self-esteem. I didn't even know I was doing that, until I read your book. What a wake-up call for you to tell me to celebrate my disorder! And how could that possible help me get my home organized? All I can say is that it was a shift in energy!