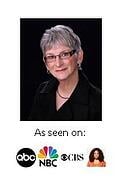 Eat healthy food.

Have healthy children.
Have happy children.
Come and join my bonus daughter Kristi Marsh and our two adorable grandsons Tanner and Kyle as we all explore what is called a CSA, or just simply a shared farm! Kristi and the boys show us how much fun it is to actually see where your food comes from and take part in growing it. You'll never have to wrangle your child to the floor again pleading "one more bite of green beans!" when they actually pick them themselves. Your kids will love the fresh taste that just can't be found in the supermarket aisles and will leave them loving the crunchy, sweet taste of sun washed fruits and vegetables. For more great ideas on ways to live a healthy life be sure and visit Kristi's website at choosewiser.com!
To find a community farm near you click on this picture. Then put in your city or zip code in the box near the top that says NEAR.

Love,

P.S. If you really want to be healthier, eat real food, lose weight and feel better, consider my book. No matter how many times you have failed to lose weight in the past, I can show you brand new techniquest that will allow you to manage your weight successfully.