That's what the steak house's tantalizing email said.
$42 and you'll be home on the range, with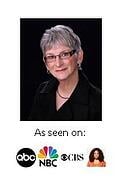 another person of your choice.
Start out with any "Steakhouse Starter or try the Wagon Wheel Sampler Platter for only $3 more!
The words on the colorful and tantalizing E-Flyer were carefully chosen by an in-house Mark Twain, accompanied with photos from an Ansel Adams-type photographer.
Just looking at the food (which is probably plastic) your mouth starts watering. You can smell the aroma of the meal being grilled on an open fire! You can hear the wine being poured and taste a plethora of hor's d'oeuvres you imagine displayed on a miniature wagon wheel.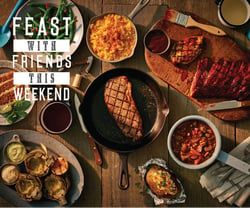 No matter how crammed your in box gets, when an email like that comes alive on your cell or computer screen and it's around 5:30 pm, it's just not fair! It can easily ambush any dinner prep.
Who wants to eat tuna casserole when you could drive downtown for fire-grilled chicken, BBQ ribs, crispy shrimp, grilled salmon or filet mignon sizzling on an open fire, accompanied by a loaded baked potato and a fresh garden salad, while finishing your feast off with any one of their decadent desserts?
"Honey?"
"What?"
"There's a special on at Black Angus!"
"It's not date night."
"I know, but look at this!"
As he looks at the screen in full color, his mouth begins to water and he's whirled out onto the prairie on his faithful steed (even though he hasn't ridden in thirty years) to partake of the feast.
These restaurateurs know the only people who could resist such an invitation are vegan. Sending out such an offer to healthy, hungry carnivores at dinnertime is sure to start a stampede. It's criminal! Their online marketers are so good at this game, they could probably entice a vegan by sending out an email depicting a bunch of vegetarians on a cattle drive, sitting around a campfire roasting shish kabobs of tomatoes, broccoli, mushrooms and potatoes. On second thought, vegetarians wouldn't go on a cattle drive in the first place unless it was to rescue the little critters, so that might backfire.
Getting past advertisers and marketers is tricky when it has to do with hunger.

That's why the food manufactures and restaurateurs are so powerful.
They've trained us to not eat just one potato chip and grab the keys instead of the frying pan in pursuit of the open range instead of the range in your kitchen.
We have to be strong, pause and think before we follow the herd. Then when it is date night, we can take them up on their temptations.
Of course a great way to ward off temptation is to fix hors d'oeuvres and have them ready to serve while dinner is cooking.
Here's a blog I wrote about the power of hors d'oeuvres that you might like.
Just tap on the happy couple.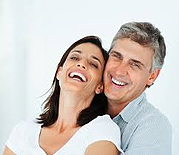 Love,


P.S. Please share this blog with your favorite carnivore and if you're new to my blog be sure to sign up to get it so you won't miss a single one.