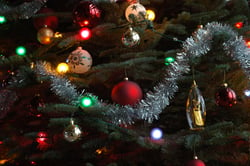 Make your own beautiful bows for your Christmas presents this year. They're easy to make and when you buy satin ribbon from your local florist, the bows are very inexpensive.
Watch this DIY video and Pam will show you how to make them.
Please share with your friends and family by clicking on that little blue "share" button below. Thank you and Merry Christmas.