Most Christmas bows you buy at stores are so lame!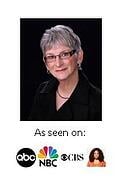 DIY and deck your packages with beautiful bows.
I have a reputation for great Christmas bows and right now I'm going to show you how to make them in this DIY video.


The first one will be the most difficult but after that you'll be able to create an "oooh" "ahhhh" bow in under five minutes.
Here we go!