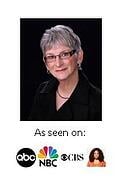 When you have leftover chicken, turn it into a delicious chicken salad you can use to make sandwiches or serve on a bed of lettuce. You can always freeze the chicken in a ziplock freezer bag if you don't have the time to make the chicken salad. Be sure to write what it is on the outside of the bag and date it. After a full ziplock bag is frozen, if it's not labeled, it'll be a mystery bag you'll be afraid of later and you'll never use it.
When you read more you'll see the recipe and watch me prepare it.
Chicken Salad
2 cups leftover chicken
1 TBSP. fresh parsley chopped
3/4 cup chopped onion
3/4 cup celery chopped
3/4 cup Bubbies Dill Pickles chopped
3/4 cup mayonnaise
1 tsp. lemon juice
1 tsp. Lawry's Seasoned Salt
Fresh ground pepper
Mix all ingredients and serve on romaine lettuce leaves as a low-carb sandwich wrap or on bread if you have it as part of your diet.
If you've been reading about all the health benefits of cutting the amount of carbs in your diet, check out my book The Mouth Trap: the butt stops here!
Love,