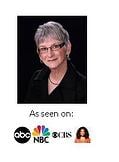 This is your lucky day!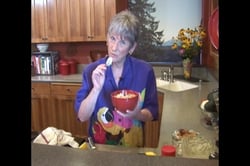 You get two super delicious recipes:
Yummy guacamole and a low carb bread that will NOT cause you to gain weight.
Guacamole
1 ripe avocado
1 cup diced onion
¾ cup diced tomato
1 tbsp. lemon juice
2 tbsp. mayonnaise
¼ tsp. Lawry's Seasoned Salt
1/8 tsp. cayenne pepper
1 tsp. taco seasoning
Salt and pepper to taste
Cut up avocado leaving chunks, stir in all ingredients and serve.
Here is how to make the very low carb no-flour bread
Low-carb Fried Bread
Two beaten eggs
One cup almond flour
One cup grated parmesan cheese
¼ teaspoon Lawry's Seasoned Salt
½ tsp Penzeys Italian Seasoning
Coconut oil
Mix all the ingredients, except coconut oil, with a mixer, until smooth (like pancake batter).
Put about 1/2 tsp. coconut oil in a frying pan and place on medium high heat. When pan is hot, pour about two tbsp. of batter in frying pan as you would pancake batter. Turn when one side is brown and continue frying until cooked.
Enjoy,

P.S. I was told once a low carb lifestyle is boring. GIVE ME A BREAK. I have tons of fabulous recipes that barely contain any carbs at all. CUT OUT SUGAR....CUT OUT CARBS. My book The Mouth Trap: the butt stops here will guide you down that delightful path.