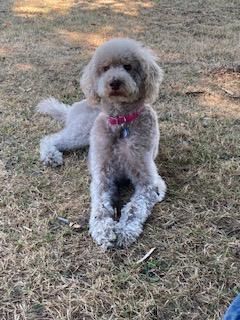 We've hired our labrodoodle to help us market our products! Today she's modeling the "Stick it Right on the Money Gift Giving Kit" stickers. The stickers disguise currancy and help you give money as a gift for all special occasions. The stickers are gentle and don't harm the money or Maggie's curls.
We think she's so adorable that you'll want to share this blog with your friends and family and then they'll learn about this great product.
Giving money for Christmas this year solves many potential problems: empty shelves, backed up inventory and worry your gifts will get here in time to wrap and give. Many of my friends are buying two "Stick it Right on the Money Gift-Giving Kits," one to use to give money and one as a gift in itself for a busy mom or grandmother.
AND NOW, HERE'S MAGGIE:
Please share this with your younger friends and family who may not know about these fun disguises.