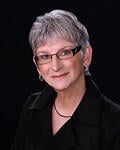 Wanna know a secret? You don't have to give up your favorite foods to go low carb! I'm an international kind of gal and I like to taste my way around the world with the best cuisine of Italy, China, Greece, and especially bright and sunny Mexico.
Of course, as you know our south of the border friends love tortillas. They're in so many delicious entrées from burritos to tacos to quesadillas, you name it. Luckily, I'm going to show you a fabulous low carb tortilla recipe that will knock your sombrero off! It's easy and fun and will really impress the food snobs you might have over for dinner. Oh, and it wouldn't hurt to put on some tunes like Bailando by Enrique Iglesias.
Recipe:
Low-carb Flour Tortillas
8 egg whites
one half cup water
one quarter tsp. baking powder
one quarter cup coconut flour
Beat egg whites until blended, but not stiff. Stir in water, baking powder and coconut flour.
Over medium heat, pour one quarter cup of batter per tortilla in a non-stick fry pan and flip when cooked on one side (about a minute). Cook the other side and cool on cooling rack. Yields about 16 tortillas.
Now watch me make them.
This recipe has almost no carbs. That means it is good for you. If you eat foods like these tortillas you will feel better and lose weight. My book, The Mouth Trap: the butt stops here is full of information about how to lose weight.
Love,