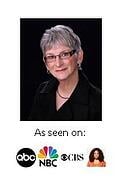 If you need activities for kids to do on Thanksgving, this craft will keep them entertained while you are busy with all that goes into your Thanksgiving Day feast. For this craft, all you need is a pack of colored pens and a white, flat twin sheet.
You'll not only be giving them a creative outlet and keeping them busy, they'll create a family heirloom.
In this short video, two of my grandchildren, Jackson and Brooklyn (now teenagers) enjoyed making this tablecloth that I use every Thanksgiving.
This tablecloth is brought out each Thanksgiving and more information is added as colored pens are given to the guests with encouragement to add their thoughts.
Have a Happy Thanksgiving.
Love,