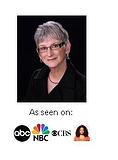 Happy Monday!
It's stunningly beautiful today as we stand at the grand entrance to summer! The promise of the April rains came through and Mother Nature has just proclaimed two of the sweetest words I know; "Ta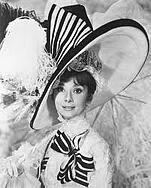 Da!"
When I think about TD moments I think of Audrey Hepburn in My Fair Lady. She was the queen of grand entrances, but I'm afraid Mama Nature just passed her today, at least here in the Pacific Northwest.
Your Snuggle Bunnies are hopefully enjoying some TD moments, showing off their clean rooms and while they are at it, you are hopefully in spring cleaning mode. My blog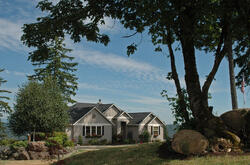 on Wednesday, Spring Cleaning? Start at the Entryway: 7 Tips to a Grand Entrance is all about sprucing up your entryway and I think you'll enjoy my perspective on that space.
I hope you have a wonderful week! Very soon, I'll have some exciting news to share with you. I've been working with my creative team to bring you a place on the House Fairy website fill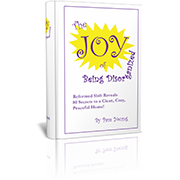 ed with a collection of how-to videos, blogs to brighten your day, helpful hints, happy thoughts, beautiful photography and much more.
Have a wonderful week and thank you for letting me be part of it.
Love,