The Cleaner Guy is my nephew Jeffrey Jones. He offered to do these cleaning videos because I wanted a cute guy to show everybody how to clean the house. He was so kind fo volunteer! We had so much fun with this series and even though I've run them all before, we have so many new members, I'll just keep re-running them! Today's he's in my kitchen.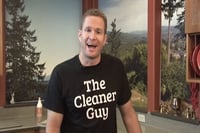 For The Cleaner Guy cleaning recipes just tap on his t-shirt.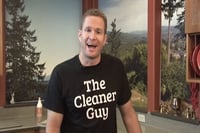 Love, Pam
P.S. Check out my clearance store for some great prices on books and tapes that have been discontinued. Just click on The Phony Gourmet Cookbook which is one of the discounted items.