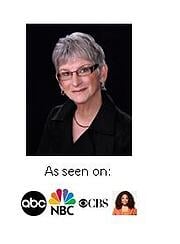 One of my joys in life is to take a different tack on something famous.
So here's my rendition of 'Twas The Night Before Christmas that's specially altered for all my disorganized SHE (SidetrackedHome Executive) sisters.
I hope you'll have a chance to watch it.
Also, if you enjoy it please feel free to share it with your SHE E-friends.
If this sounds like your Christmas, I think this blog will help you get back on track: http://blog.cluborganized.com/4-reasons-youre-still-disorganized
Love and Merry Christmas,