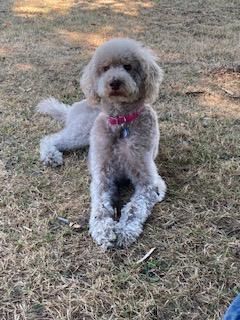 SHEs (Sidetracked Home Executives) have been given very creative minds. It's part of the sidetracked package. It's what gets us into messes and sends us gleefully off to make another, before we clean up the one we just made. But there are such priceless advantages to our creative imaginations. This last weekend I had an AHA moment I'd like to share with you.
We live about two hours from the west coast and we usually make a couple trips each year to "the beach." We've always loved Cannon Beach in Oregon. Since I haven't felt good for the last couple of years, we put off going. It didn't stop my imagination from taking me there any time I wanted. It provided me with the smells, the feeling in the air, the thoughts about food I love at the beach and I can even feel my feet get wet in the cool sand. I'd guess I've been to Cannon Beach at least 20 times in the last two years...via my imagination. Those trips were free each time and since I didn't actually take my body there, I didn't have to drive two hours, pack, make reservations or drive back home for two hours.
So last Thursday, I felt good enough that I had this conversation with Terry.
"You wanna go to the beach?"
"When?"
Today."
"Where would you wanna go?"
"I was thinking Cannon Beach. I could see if there are vacancies "
"Sure."
One of the places we love to stay was full and besides inflation had had her way with the prices. $345 for an ocean view room! I'm spoiled. When I go to the beach I want a room that looks at it. Unfortunately I have a parking-lot view budget with ocean view taste. I swallowed my disappointment and we ended up with a room for $140 with an elevator view three feet away from our window. The tiny room was clean and the bed was comfortable, but Nelly (my inner child) was mad. The beach trips I'd had in my mind did NOT cramp me into a room the size of my office.
Now here comes the lesson. I talked Terry into going to a very fancy restaurant I've ALWAYS wanted to go to, but it wasn't in our budget. The only reservation we could get was for 8:00; a half hour before our bedtime, but I decided we could splurge and stay up until 10:00 because the food would be fabulous. Over the years, I've been to this restaurant a dozen times in my imagination. Their brochure and website certainly helped me get inside the dining room, but my taste buds were free to turn the meal into the most delicious food I've ever eaten. Now I was REALLY going to be there! I was so excited. I packed a pretty dress and made Terry take his nice clothes. Maggie loves the ocean and was happy to stay in the car when we went to the restaurant. Being so late she would sleep the whole time we were eating.
8:00 pm:
The dining room was on the second floor and as we went up the stairs, another couple followed behind. When we got there, there were three other couples and a family of five waiting in the hallway. The dining room was closed. We were told it would open momentarily, so we joined the other hungry people. I was overdressed. (Something that never happens in my imagination.) I thought maybe I should tell the waiter when we got one, that we were celebrating some special ocassion and that's why I looked so festive. Then I thought, 'I love these sparkles and I'm going to eat in the restaurant I've loved for so long and enjoy my sparkles.'
At 8:10 the doors opened and a total of 24 of us were seated at the beautiful, white tableclothed tables. Turns out there was only one choice on the menu, the entre (fish or beef) and the rest of the meal came in seven courses. The chef himself came out and discussed each course and we all clapped when he finished.
Our waitress was a sweetheart! She brought us bread and a pat of butter with, probably the owner's face, embossed in it (it didn't look like the chef we met).
Each course was served with a designer wine to perfectly harmonize with each food. We don't drink so we got to watch the room warm to all the alcohol served. Several courses were unrecognizable, but tasty. The soup was a mushroom soup that was delicious and next came the salad which needed more dressing but I felt it would be rude to ask, since it was tossed in the kitchen. It was 9:00.
The steak was sirloin chewy for a New York cut, but maybe it was because I was getting tired and didn't have the strength to chew. I was disappointed and was ready to go home, to our teeny, tiny room. By 9:30 we hadn't had dessert, but the room was jolly with happy and blasted customers. I felt my sparkles fit in with the festive mood.
By the time the dessert arrived I was miserable. I was using my imagination to see me in my pajamas and crawling into a soft, clean bed. I realized I've outgrown the time when I enjoy eating and drinking a lot.
The lesson I learned is really for you young ones. When you're out celebrating, eating in fine restaurants, sleeping in luxurious accomodations, savor it. While your body is young celebrate. Splurge. Get the room with the view and order exactly what you want. All that savoring and appreciating will serve you when you're old and your body doesn't want to play that much. It'll give your imagination fuel for when your body would rather stay home.