I just had to share this email with you from one of the House Fairy's Snuggle Bunny graduates, twelve year old Brady Main.
It is so touching.
Dear House Fairy:

This was my clean room when I was four years old. I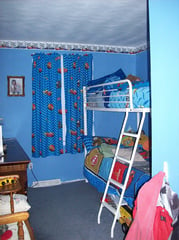 remember getting really excited when my mom first told me about the house fairy coming to visit. I started cleaning my room a lot more too!
When I grew older, I realized that my mom was the actual house fairy. When my parents had my little sister, I began telling her about it one day when I was describing how not to smack when eating!
We all laughed and decided to see if we could find that video again.
We are getting ready tonight to introduce my little sister to you, so thanks for the good memories!

Brady Main
Thank you Brady.
I have the feeling you've learned lessons from the House Fairy that will last your entire life. Maybe your little sister will learn those lessons as well.
To see the smacking video Brady mentioned click on the House Fairy.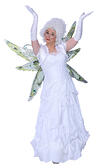 Love,