I've actually been crowned "Zucchini Queen" in Woodland, WA. Just look at this giant zucchini I took on television yesterday!
The point I made on television, as you'll see in the video, is; if you're disorganized, don't plant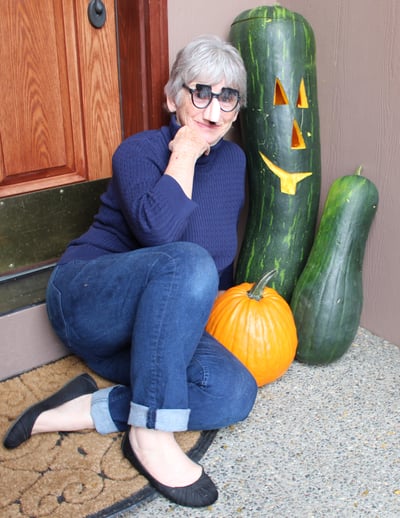 zucchini. If you didn't know that and you did plant it, don't feel guilty if you can't eat all of them.
I took these big zucchini on the show and gave some great ideas for using zucchini for more than nourishment. I hope you enjoy the video! Just click on my photo and it'll pop up.
Love,

P.S. Because I got organized 40 years ago, I have had oodles of guilt-free time to think about silly things like what to do with giant zucchini. I recommend my book, "The Joy of Being Disorganized," because it's for the creative person. If you're like me you want to get organized just enough to please you and get on with the fun of life. Let everyone in the family with a higher standard of order know where the vacuum and cleaning products are kept. Just click on the cover to order.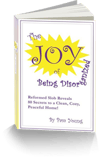 If you'd like to read my blog that led up to the television appearance, just click on the ghosts in the brambles.