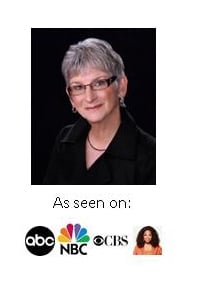 We want a happy home.
We intuitively know there is peace when there is order. We want our homes to be peaceful, organized and a joy in which to live, love and play.
In a book called The Tipping Point, the author, Malcom Gladwell, really grabbed my attention when he wrote about the Broken Window Theory. It was the brainchild of criminologists James Wilson and George Kelling. Kelling wrote, "Crime is the inevitable result of disorder." Getting organized reduces crime.
I'm not saying because your house is a mess you'll inevitably rob a bank or shoot your husband, but it's a fair guess you've been late for church because you couldn't find your car keys and broke the speed limit to get there on time, or you've been pulled over for driving under the influence when really you were just trying to put a little lipstick on while getting to your meeting.
Wilson and Kelling claim, "If a window is broken and left unrepaired, people walking by will conclude that no one cares and no one is in charge." They tell about the horrible crime in the New York Subways in the 90s and that by cleaning up the graffiti on the outside and inside of the cars, crime plummeted! A cluttered room, among other things is like graffiti. It's symbolic of the collapse of a system. It sends a message that no one's in charge and no one cares.
Here are 6 simple household tasks that convey the same message as the graffiti-free subways did.
Is there a broken window in each room?
Let's use the metaphor of the broken window in each room of our homes and make "repairs" that will take you less than five minutes each. That means that in about 20 minutes you can fix five windows and you'll show yourself and your family that you are back in charge and that you care.