Praise 101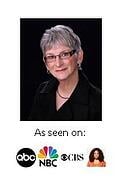 Giving and receiving compliments is truly an art that needs to be practiced if you want to become proficient at it. Praise is such a beautiful way to spread joy.
Do you like praise? When you get a compliment how do you react? Do you say something like, "Oh, this ol' dress? I got it on sale ten years ago," or do you accept the compliment gracefully? Do you love to give honest compliments and look for positive things to say that are true not only with your friends and family, but with strangers too?

Have you ever given a compliment to a friend and received no reaction? One time I raved about something to this guy who was responsible for doing a great job and I received no reaction; not a thank you, not a smile, nothing. (I'm glad I don't give compliments to receive positive feedback.) I had to assume he was embarrassed and didn't know what to say or perhaps he's not comfortable with giving or receiving compliments. I guess I could ask his wife.
If you're like my friend and you want to improve on the art, I have a great idea for you; start complimenting yourself. Praise yourself when you do well, when you stick to your resolve and when you do the right thing especially when it's a hard thing to do. Have you notice how interesting it is that often the right thing to do is hard to do? What a life lesson though. When you look back, those decisions to do the right thing when it was very difficult have always been filled with blessings. For instance, my decision to end a relationship that meant the world to me at the time has returned to me such power and joy that it tickles me to think the decision was so hard to make in the first place.
Looking for Praise in all the Wrong Places
I remember when I was losing weight for the Mouth Trap book, I wanted praise from Terry. When I didn't get it, I had to think about it and

realize he's not a complimentary person. He's not critical either and I think the two must go hand-in-hand. The other thing I had to figure out was why do I need a compliment from him? I realized I really don't. My opinion of myself is enough.