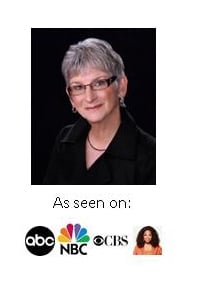 Ahh, the lazy days of summer are upon us. Summer breezes calm us, the lake beckons us to lap in its luxurious warm water, the aroma of barbeque teases our noses and makes our mouths water. No cares, just relaxation.
How in the world can we think about Christmas now? And why would we want to? Well, Leroy Anderson wrote "Sleigh Ride" in July, 1946 in the middle of a heat wave in New England, so if you had a good enough reason to think about Christmas now, you could put your mind to it. We all know that the holidays require extra time, energy and money, so why not take advantage of summer leisure and get a jump on the holidays?
Here are my six best ideas to save you time, money and energy during the holiday season.
1. Stocking Stuffers
Stuff as you go. Hide a small container, like a shoe box or Zip Lock Gallon bag, for each child. When
you're out and about and find items that would be good for stocking stuffers, like movie tickets, gift cards, little toys and books, purchase and put in the hidden containers.
Come midnight on Christmas Eve, you'll thank yourself when you think, 'EEgad, we gotta do stockings,' and you'll have most of the contents ready to stuff.
2. Re-Gift
Have you ever noticed how excited your children are when they find toys they haven't seen in several months? That usually happens when you start cleaning out their closets.
When my kids were little, I'd box up some of their toys, books and games when they weren't around. and put them up to the attic. When I'd get one of those stored boxes out, no matter what time of year it was, it felt just like Christmas. That's when I got the idea to wrap them in Christmas wrap and store them away until Christmas morning.
Kids love lots of presents under the tree and they'll love to unwrap stuff you've let hide for a few months of rest. (When items first go missing, they'll wonder where they went for a little while, but they probably spend a lot of time looking for stuff anyway, if your family tends to be disorganized and eventually they'll get distracted and forget.)
3. "Do" your Christmas cards in July
Why not take care of Christmas cards this summer? If you're like me, you've probably got a stash of Christmas cards plugging up one of your drawers. Get them out, pretend it's Christmas, write a tender note, address, seal, stamp and hold until December 1. Think how easy it'll be plopping them into the mail that early!
Remember Christmas is about love, joy and goodwill. Make your note to each person about them, not about you. Thank them for being in your life. Comment on how much you love them, how much they make your life better. Wish them goodness in all their days.
Note: I've always said, "Unless a person is a really good writer, he or she shouldn't write a Christmas letter which usually ends up being all about the person writing it." That's not what Christmas is all about.