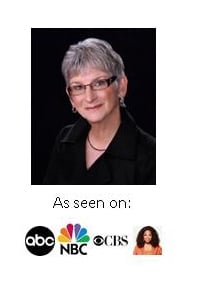 Would you like to be in Club Organized and get organized just enough to please YOU?
Good, because this exclusive club for you, and not just anyone can join. You'll have to pass an admissions exam. As long as you can answer
yes

to at least five of the scenarios in the exam below you can be in the club. No BOs (born organized) allowed.

Of course we won't ever have meetings (we're all too busy and we'd only forget when they were!) and there won't be dues or uniforms or secret handshakes, but we'll all know we belong.

And we just might start having an annual convention here in Woodland, Washington. We'll be a sisterhood of SLOBS (remember SLOB stands for Spontaneous, Lighthearted, Optimistic and Beloved) and we'll be bound together by our love for our families and our desire to have clean, cozy, peaceful homes.

Here's the test I promised you. Don't forget, if you can honestly answer yes to five of these SHE scenarios, you're in the club! If you can answer yes to 10 of them you're eligible for admission into the highly coveted DE status (Deficiency Expert) of the club.
CLUB ORGANIZED ADMISSIONS EXAM